RE and Prayer Resources
Click HERE to visit our Catholic Life page where you will find an abundance of information along with the monthly parent newsletter from TenTen. Below are further links to resources which you may find useful in supporting your child with Religious Education at home.
Click HERE for more information about the Wednesday Word and a copy of the weekly liturgy.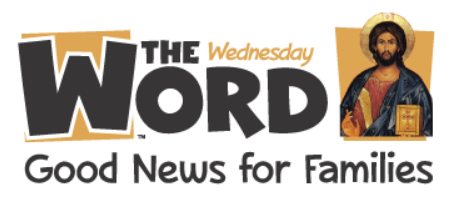 The following links take you to home learning tasks, provided by the scheme we use in school - 'The Way, The Truth & The Life':
https://www.tere.org/support-material/pupils-aged-5-7/
https://www.tere.org/support-material/pupils-aged-7-9/
https://www.tere.org/support-material/pupils-ages-9-11/
Free resources from The National Association of Teachers of Religious Education:
http://www.natre.org.uk/about-natre/free-resources-for-you-and-your-pupils/?utm_source=emailmarketing&utm_medium=email&utm_campaign=free_home_learning_resources_for_you_and_your_pupils&utm_content=2020-03-20
Daily Mass and liturgies live from Leeds Cathedral:
Virtues resources:
https://www.jubileecentre.ac.uk/1790/character-education/activity-resources
Diocese of Leeds Schools Singing Programme:
Virtual singing sessions - every day at 2pm with the Diocese's brilliant singers!
Join in with energising vocal warm-ups, uplifting songs, fantastic musical activities and LOTS of fun, led by the Diocese's expert vocal teachers. Monday to Fridays at 2pm, with weekly KS1 and KS3/4 sessions too. They are packed with all the exciting warm-ups and singing games, musical education and RE content that are normally in our sessions. The sessions last around 25 minutes and are led by a different Choral Director every day.
Subscribe to the youtube channel at www.schoolssingingprogramme.org.uk