Year 1 and 5 went to Wakefield Museum!
E-Safety Session with PC Plummer
The school were visited by one of our local policeman, PC Plummer, who came to talk to use about keeping safe online.
He later emailed to say...
I would like to bring to your attention the exemplary conduct of your students today.
As you know I have been in school all day delivering cyber-safety presentations to all classes and I have been made to feel more than welcome by every single student and member of staff that I have come into contact with.
I have been delivering these inputs for just over two years now, on and off, and it would be remiss of me to retire from duty without making you aware of how pleasant my day has been.
Having come off a late shift last night to then start early is never something that one gets used to and it is easy to become fatigued and begin to lag as the day draws on.
Due to the infectious enthusiasm of your students that has not been a problem today and their desire and thirst for knowledge has been tangible within the classrooms. I have never been to a school where each and every class has shown the same amount of enthusiasm and interaction whilst still maintaining discipline and impeccable manners.
I would like to single out your KS1 students if I may?
Not because their behaviour was any better than the other year groups, indeed I would struggle to pick fault with any of them, but because all of KS1 sat and listened attentively throughout the presentation and gave invaluable contributions during the interactive sessions. They were better than some KS2 audiences that I have had in terms of their behaviour, their knowledge and their attitude towards learning.
Once again thank you for the opportunity to present to such a vibrant and receptive school community.
The children are a credit to themselves, the school and their parents.
I would be grateful if you could circulate/disseminate my praise throughout the school community as you feel appropriate.
Yours,
PCSO 896 Jonathon Plummer
Wakefield Cyber Prevent Officer
Magic Matt
While our teachers met with our parents and carers to discuss our great learning and progress, we all got to watch a magic show!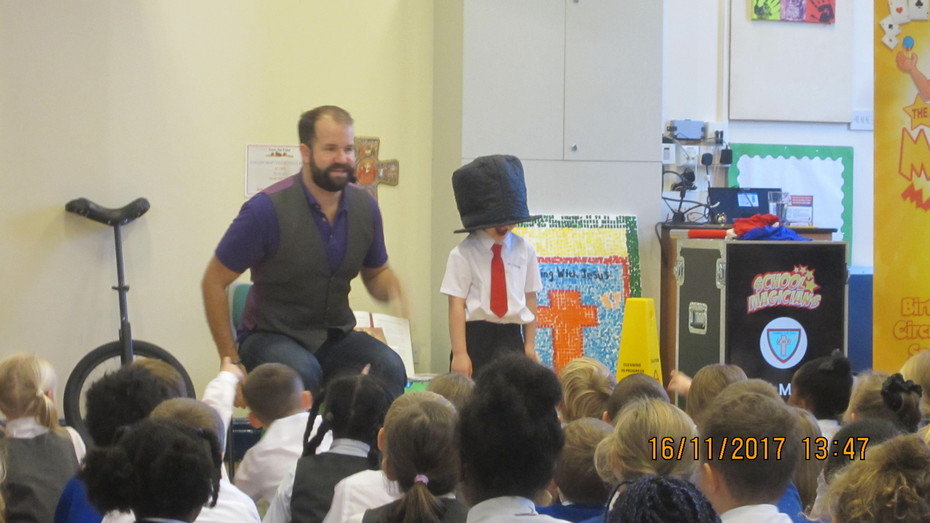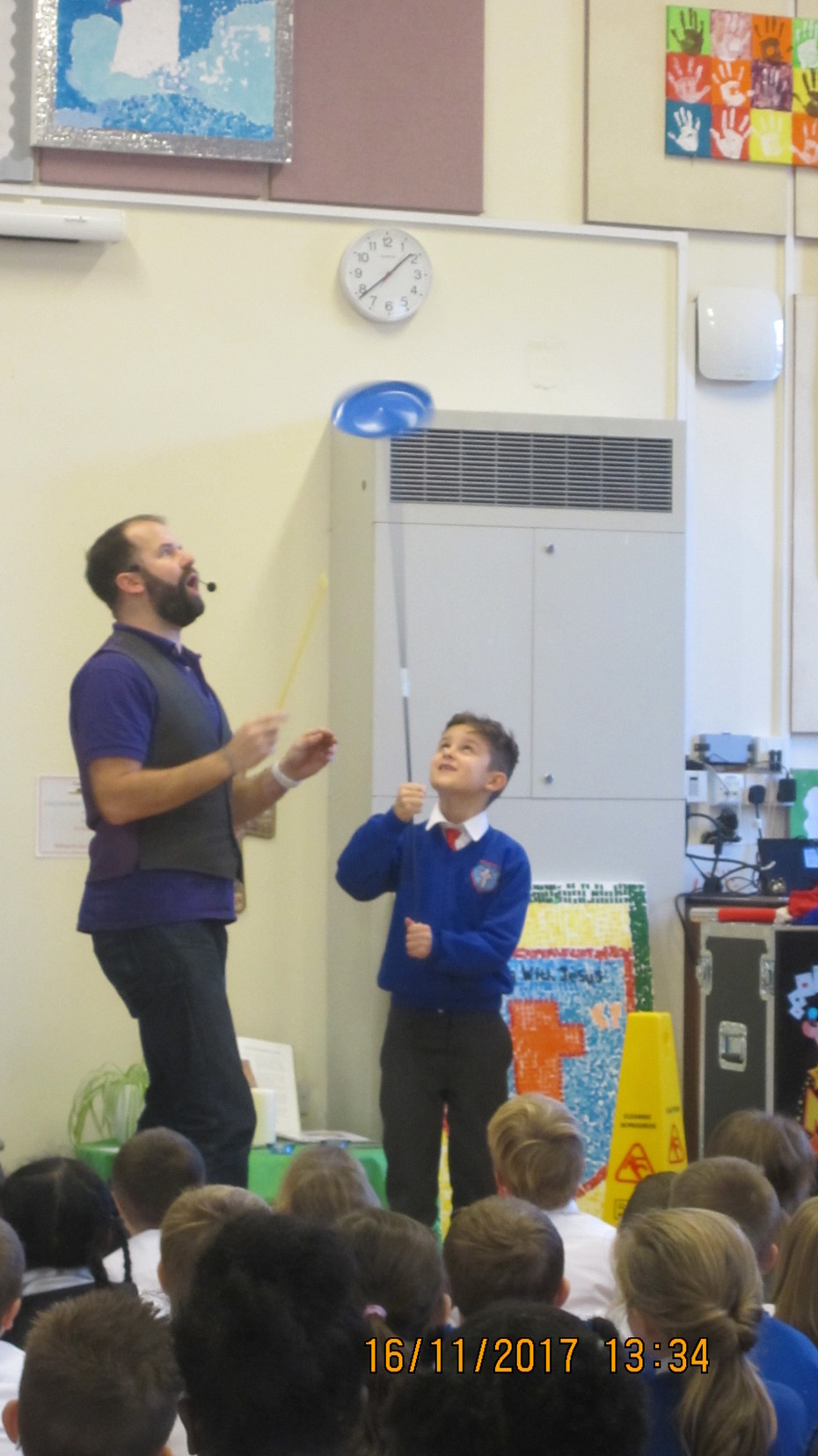 Later we received this email...
I just wanted to drop you a little note to say what an absolute pleasure it was performing for the children at English Martyrs today. I perform magic for well over 10,000 children every year and the children at your school were amongst the best behaved and most delightfully polite I've come across. It was an absolute joy to do my show for them and a pleasant reminder of why I absolutely love my job.
Matthew Cope (AKA The Magic Matt Show)