Ami and Matt from the northern superchargers cricket team, suprising Year 4 as a 'secret supply'!
Year 4 loved the opportunity to practise their skills and challenge the players to a high speed bowl-off! The children were thrilled to have the players in school and sharing their love of sport with us.
Invitation to be part of a British Library exhibition!
Exciting news for English Martyrs; two of our Year 6 pupils have had their work chosen to be a part of an exhibition at the British Library! During the school closures, pupils in the class were challenged to create their very own mini books and their designs were very impressive. Here is the message from the British Library:
Our Exhibitions team are planning to showcase works from our recent Miniature Book campaign in a four-case display in the British Library's Treasures Gallery. The show will incorporate miniature books from the Library's collection; the books we commissioned from authors and illustrators at the start of the campaign; and a selection of the tiny volumes created by children in response to our callout. The display will open in summer 2021.
We'd be delighted to be able to include some of your beautiful miniature books in the show, namely The Little Book of Big Planets and the Encyclopaedia of Warhammer Figurines.
Congratulations to Billy and Dominik in Year 6!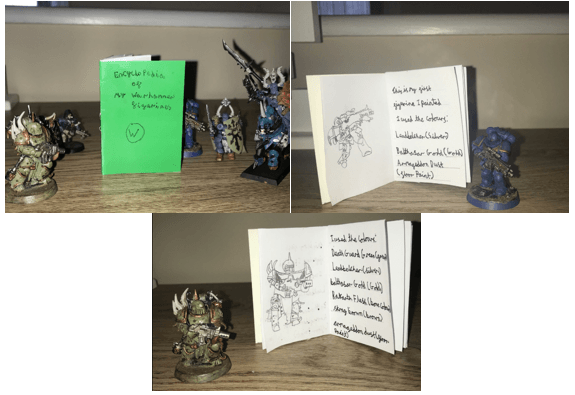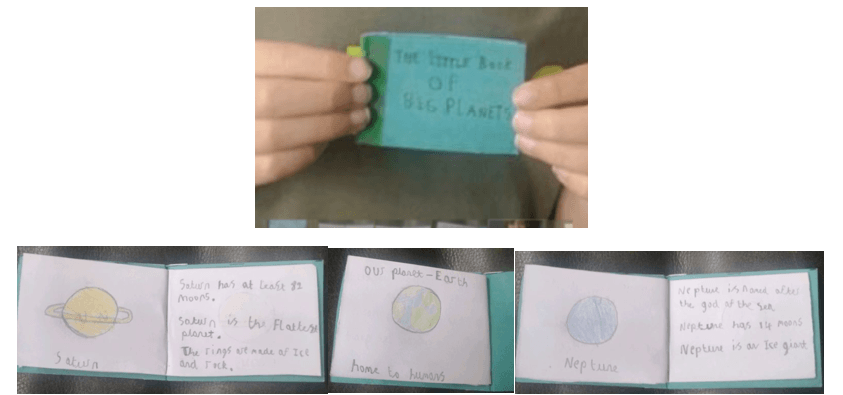 Step Inside Your Story Project
In March 2021, our Year 6 pupils took part in a special British Library project in which children across the UK were inspired to step inside their own stories and make concertina books with themselves in the starring role. Here's a taste of their brilliant work on shelves designed by Allen Fatimaharan.